Part 3: Download IPTV Smarters Package on Your Computer
Now, it's time to download the IPTV Smarters file onto your computer.
1. Head to this link on your computer and the download should start automatically:
https://www.whmcssmarters.com/clients/dl.php?type=d&id=108
2. Save the IPTV Smarters package somewhere accessible on your computer (you'll need to browse to this location in a moment). I'm going to save it on my Desktop.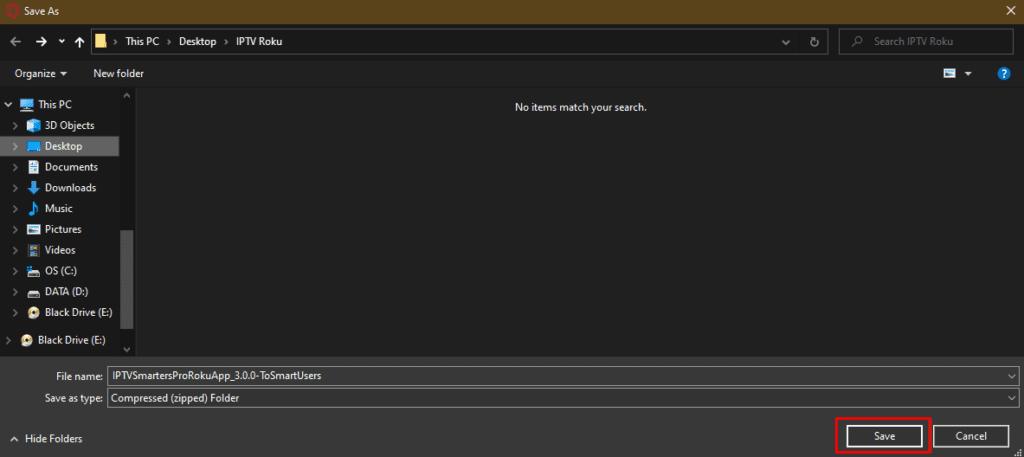 Part 4: Install IPTV Smarters on Roku
1. On your computer, open any browser. In the address bar, enter the IP address from your Roku that you wrote down earlier.
2. A sign-in box will appear. Type rokudev as the Username. For the Password, type in the webserver password you created earlier. Finally, click Sign in.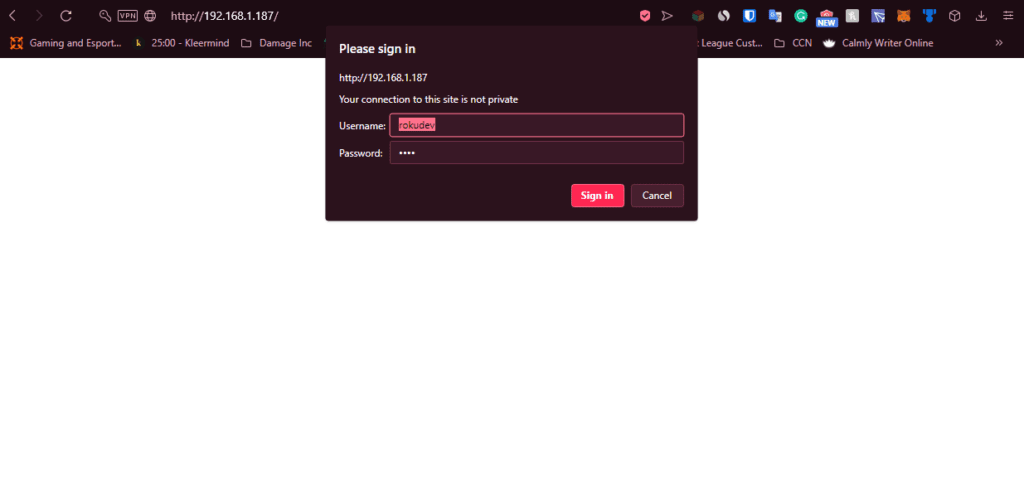 3. Click Upload on the next page.

4. Browse to the location where you downloaded the IPTV Smarters package (mine was my Desktop). Select the downloaded folder and click Open.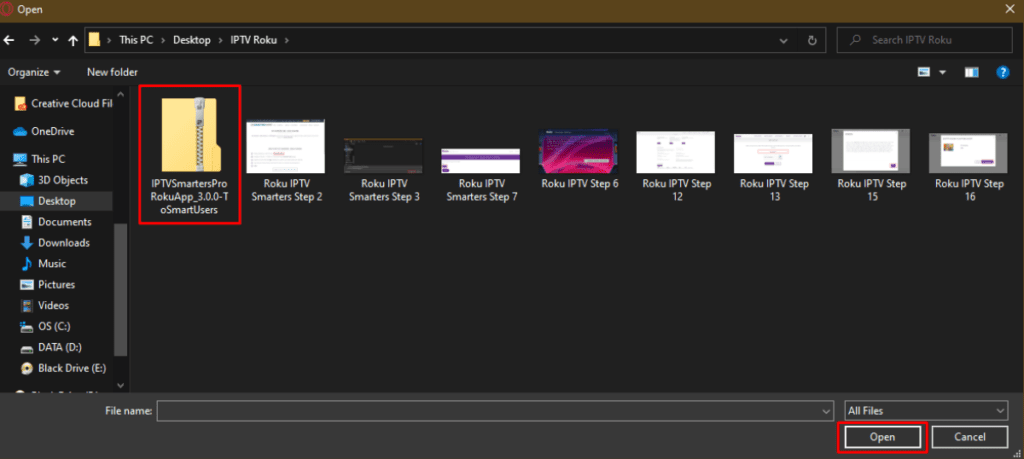 5. Click Install once the file is uploaded.

6. If you see this screen, you've done it correctly!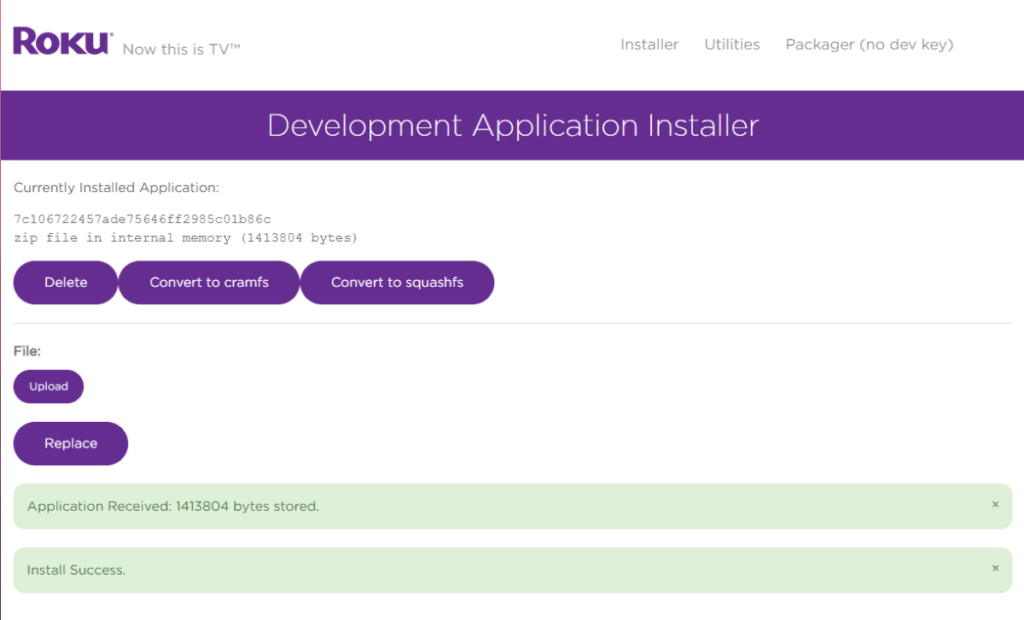 7. Head back to your Roku device, and IPTV Smarters will be on the television.